Marketing
Consulting understands that to help meet client challenges

Investment
Tax and pays Consulting understands that to help meet client challenges

Audit & Evaluation
Tax and pays Consulting understands that to help meet client challenges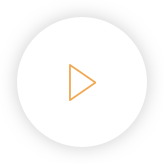 All our business services offered start with a free consultation!
To achieve the desired outcome, we plan, structure, and execute through consulting services, marketing campaigns, design and technology services. When we say we're not happy until you're happy, we really do mean it
we can provide assistance. Our consulting services aid customers to have a go at a greater return on investment. Consultants can create measurable business value.

We can answer all your questions
Call us: 029292162
121 King St, Gournadi AC 1000, Bangladesh
Email@gmail.com
Finance Solutions is the latest generation software from Sigma Data & Computers Ltd, and is designed to help you organize and manage your Banking,
We have 15 years experience in consultancy
Need guidance in creating and managing successful investment portfolio?
We are trusted by more than

25,350

clients
Gournadi works with banks and financial institutions to integrate and deploy the communication solution and guarantees 100% deployment as well as 24/7 tech support.
It goes without saying that customer data security and compliance is top of mind in most retail boardrooms. Auth0 has built state-of-the-art security into our product, so you can take advantage of cutting-edge features designed to make protecting your users and business worry-free.
Finance Solutions is the latest generation software from Sigma Data & Computers Ltd, and is designed to help you organize and manage your Banking,

Project Successful

Projects Completed

Team Member

Consultants
Talk to Our Investment Consultant
Don't just come to work. Come to change
The lucrative and large beauty industry
Skin Care Business, job china
Business consultants are able to evaluate
Gournadi, Energy, Oil, Supply
Business Solutions is the latest generation software from Sigma Data & Computers Ltd, and is designed to help you organize and manage your Banking,